Get The Life You Deserve
TAKING CHIROPRACTIC CARE TO THE NEXT LEVEL
Our team at Go Chiropractic is here to help you reach your goals.
Get the life you deserve
Taking Chiropractic Care To The Next Level
Our team at Go Chiropractic is here to help you reach your goals.
FIND RELIEF AND WELLNESS TODAY
FOR ALL OF LIFE'S CHANGES, LET US HELP YOU.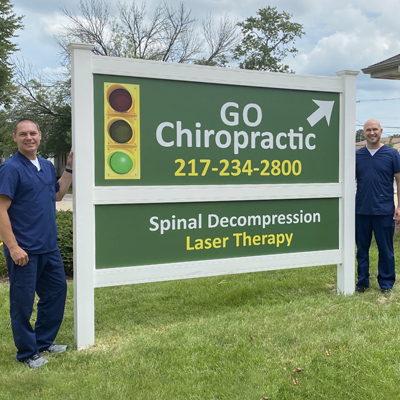 Meet the amazing team that will help care for your healthcare needs.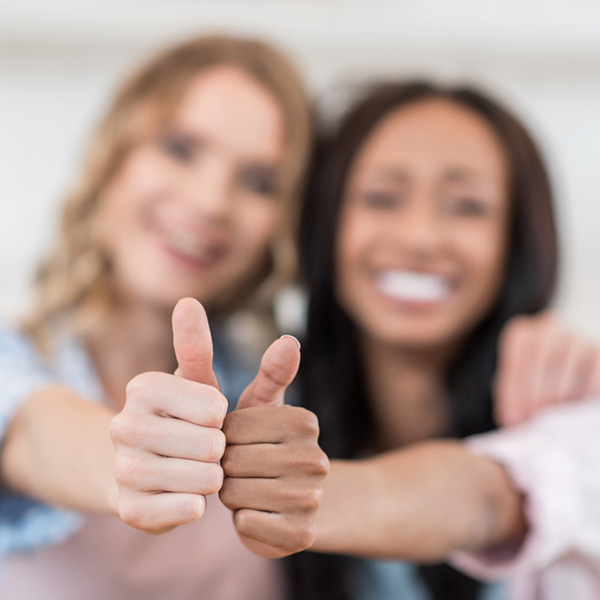 See what our patients have to say about the care they have received in our office.
Precise Chiropractic Care
With a Gentle Touch
Welcome to Go Chiropractic, conveniently located at 801 Broadway Ave. in Mattoon, IL. At Go Chiropractic, Dr. Stephens and his staff are dedicated to helping you achieve your wellness objectives, combining skill and expertise that spans the entire chiropractic wellness spectrum. We are committed to bringing you better health and a better way of life. Our Mattoon chiropractor Dr. Stephens and his staff have a genuine concern for your well-being!
You owe it to yourself to get the best care available. We offer a FREE CONSULTATION with the doctor to discuss what the best care plan is for your needs. Call us at (217) 234-2800 and ask for a consultation with Dr. Stephens. Our staff will help set that up for you and we will even verify insurance benefits for you so you don't have to be bothered by long wait times on the phone. We recommend you follow us on Facebook as well to stay in touch with the most recent health information to keep your family healthy. 
Go Chiropractic
Chiropractor Mattoon IL
About Dr. Stephens &
Our Location in Mattoon
Dr. Stephens chose to practice in Mattoon because he saw the area was in desperate need of high-quality chiropractic services and modern technology. With over 10 years of service for the residents of Mattoon and Coles County, you can expect nothing but the best chiropractic care available.
Our facility is conveniently located on Broadway Ave. in Mattoon IL. We are on the south side of the street, right next door to Monical's Pizza. There is a large Green Sign located in front of the building, making us easy to find.
What makes us unique are our results! When asked what sets our office apart from other chiropractic offices, the simple answer is "Results." There is no other office in the area that offers the technology and treatment that we have available. When it comes to back pain caused by bulging disc's, compressed nerves, muscle strains/sprains, facet syndrome, spinal stenosis, or musculoskeletal issues, we are the top-rated office in Mattoon. We also have a high success rate treating headaches and neck pain.
What Kind of Training Does a
Chiropractor have?
Chiropractic doctors go through a minimum of four years of schooling at a chiropractic college, generally preceded by an undergraduate degree in the basic sciences or several years of experience in a prior relevant health care field.
Students of chiropractic care must spend a minimum of at least 4,200 hours with their teacher, and a minimum of 1,000 hours of fully supervised clinical training with an instructor as they learn the appropriate diagnosis and treatment techniques to help heal your body and restore it to its natural, fully functioning state.
At Go Chiropractic our chiropractic team is ready to meet with you to discuss your needs. We will help to design a program that is right for you. We look forward to meeting you.
Common Concerns, Conditions, and Issues
Help Your Family Experience Incredible Health.
HOW TO FIND A CHIROPRACTOR IN Mattoon
This guide will help you find the best chiropractic clinic in Mattoon for you. When most people in Mattoon decide they need a chiropractor, they end up doing a search and just picking someone at the top.
Being at the top of Google for the chiropractic search does not necessarily mean they are the best chiropractor for you. Follow the steps below to make sure you are picking the right chiropractor for you.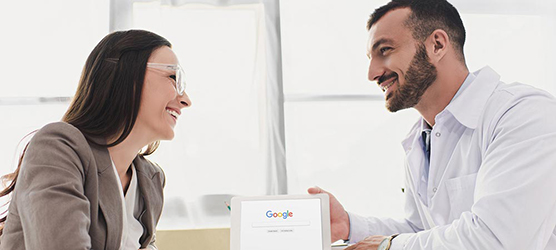 Time Needed: 5 minutes
Total Cost: USD 0.00
4 EASY STEPS TO FINDING A CHIROPRACTOR IN Mattoon
Step 1: Open up a Google search
You will want to type one of the following in the search bar:
Chiropractor Mattoon
Chiropractor 61938
Chiropractor near me
Best chiropractor in Mattoon

Step 2: Review Their Website
The best chiropractors in Mattoon put as much care into their website as they do into the rest of their office. By reviewing their website you will get a good feel for the doctor and if they are right for you.

Step 3: Check Out Their Reviews
Check out the Google Business Page of a chiropractic clinic you are thinking about visiting. It is easy for someone to say they are great, it's a different story to get other people to say great things about you.

Step 4: Give The Office A Call
Now that you have a basic understanding of what the office is about. Give them a call to make sure they fit the message that their website and GMB have been sending. You will know in a few minutes whether the office is the right one for you.

Office Hours
---
Monday
9:00am - 6:00pm
---
Tuesday
9:00am - 12:00pm
---
Wednesday
9:00am - 6:00pm
---
Thursday
9:00am - 4:00pm
---
Friday
By Appointment
---
Saturday
Closed
---
Sunday
Closed